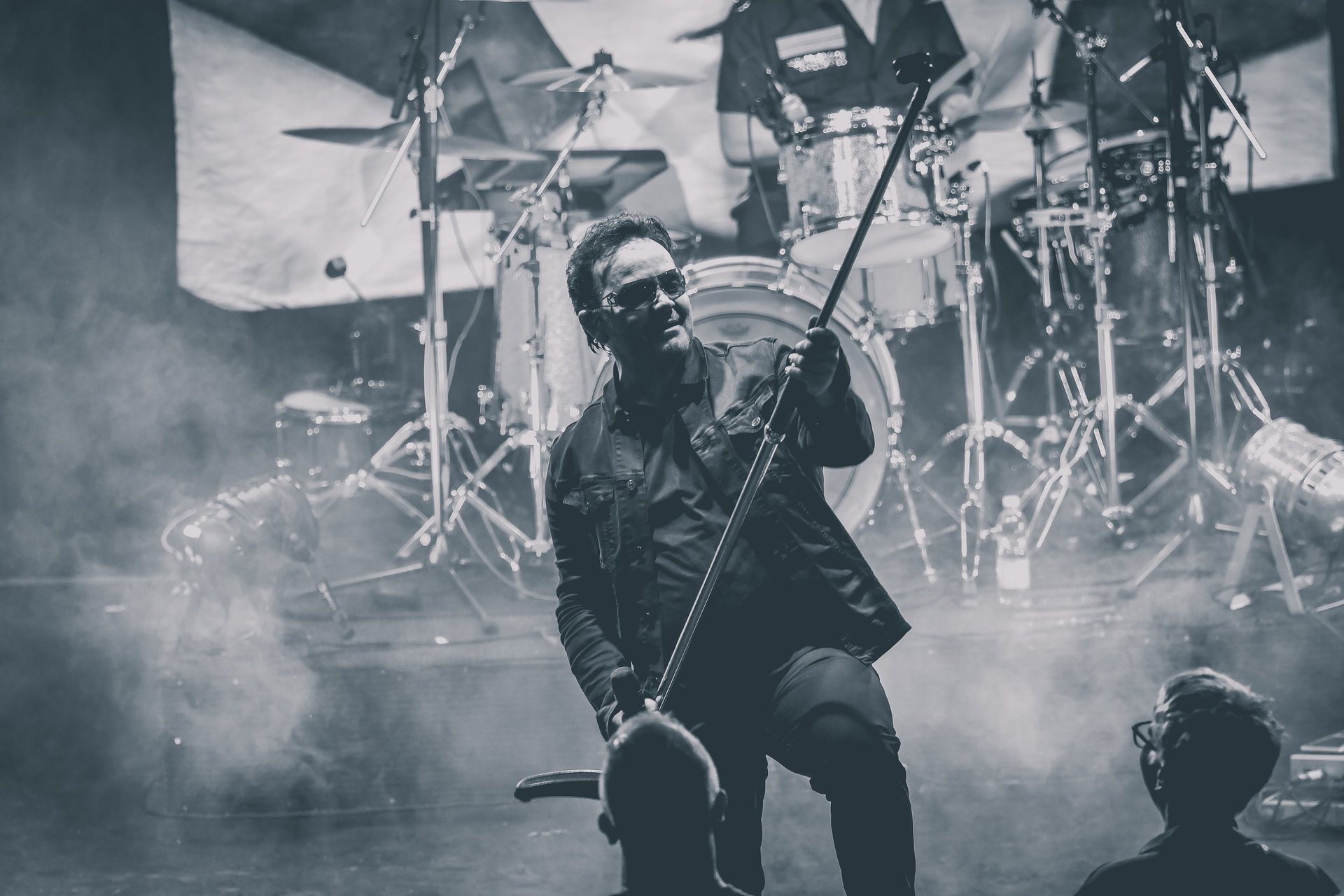 UK, Malta, Belgium, Ireland, Holland, Beirut, Isle Of Man, Algarve, Azores. Jersey, Romania
Welcome to the home of Europe's Premiere U2 Tribute Show - U2UK
U2UK have won the hearts of U2 fans all over by performing in Europe and beyond, including U2's after show party at the Heineken Stadium for two consecutive nights on the Dutch leg of the Vertigo Tour.
Over their sixteen year history, they have played to audiences all over the world, from Jersey, Beirut, Romania, Portugal, Spain, Malta, Azores, Ireland, Cyprus, Sweden, Holland, Belgium and of course all over the UK, and to crowds from as intimate as one hundred to over ten thousand; it's easy to see why U2UK are Europe's Premiere U2 Tribute Show
Performing songs spanning four decades of some of the greatest rock anthems ever written, U2UK recreates the most captivating moments of the tours which have earned U2 their reputation as 'The World's Greatest Rock Band'.
We have a hard earned reputation for giving an explosive live performance and the positive feedback we get from the audience members we chat to after the shows, really makes us feel proud of what we have achieved
In addition to the tours, the theatre shows, private and corporate events and the festivals both in the UK and abroad, U2UK have appeared two years running at the Ahoy stadium in Rotterdam, a stadium that U2 themselves have played on several occasions. They also appeared alongside U2 in a double-page feature in the internationally renowned 'Q' magazine.
High profile gigs for U2UK include European stadium shows, huge summer festivals in the UK and abroad, a tour of the UK's finest racecourse venues including Bath, Lingfield, Newark, Sandown and Royal Windsor, and corporate events for clients such as Noel Fitzpatrick, Channel 4's world renowned Bionic Vet, the Isle of man TT races, Carling, Heineken, Ducati, ING Bank and Egg Finance... and to top it all played in front of a volcano on Pico Island in the Azores!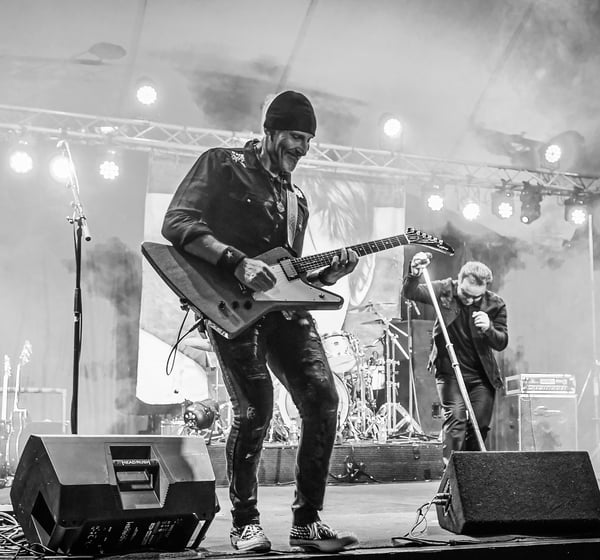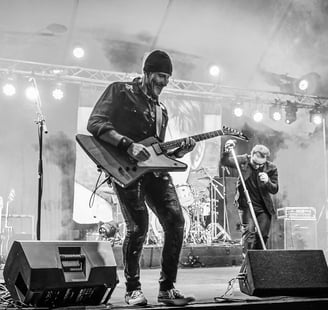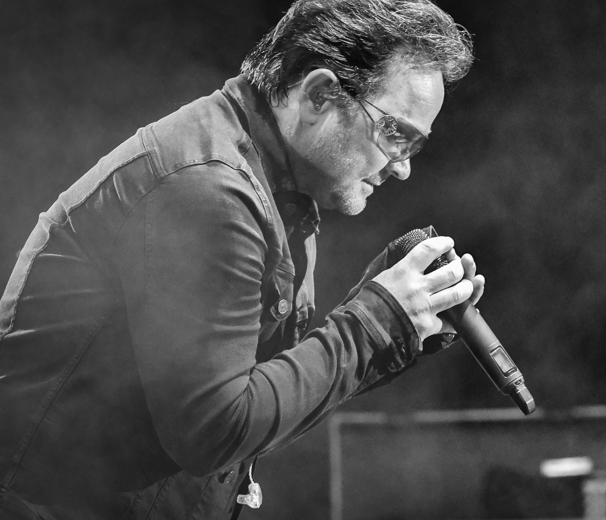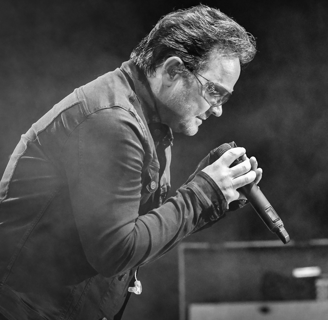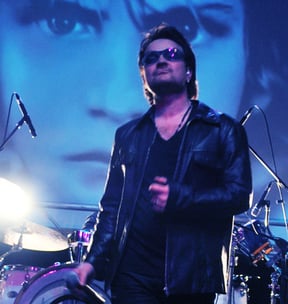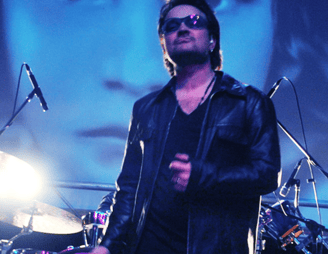 Bono
- Paul Collier
Vocals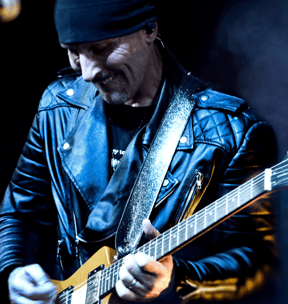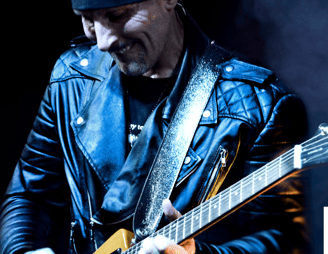 The Edge - Simon Pellecchia
Guitar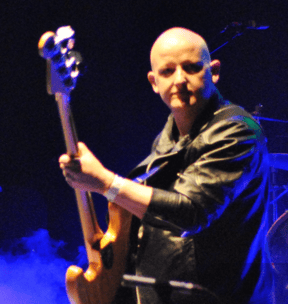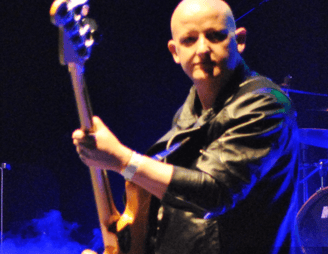 Adam Clayton - Ady Aslam
Bass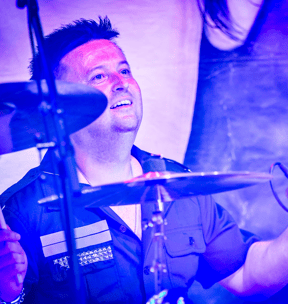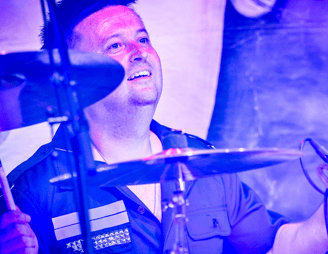 Larry Mullen Jr - Tristan Snowdn -Poole
Drums